Everyone enjoys retreats to other realities from time to time. Luckily, nowadays digital technology makes it easier to get access to all the different possibilities. To watch your favorite TV show or a movie whenever you want, to read a specific book you like or playing the game you always wanted to try. Many researchers and scholars around the world argue that much like reading books, playing video games perfectly targets our need to indulge in fantasy worlds and explore the boundaries of our imagination.
As an entertainment company that creates fun games, we are interested to make our users feel some of this magic. It's simply natural that many of our employees are avid and experienced gamers, playing video games on their PC and Consoles for years. Therefore, we thought it would be interesting to have a series of blog posts in which different team members will discuss their favorite video games. As you will see, the difference between the people creates a varied and interesting game preference.
In this first part, you can read all about the video games that our talented artist, Tamar, likes to play. Whether you are a serious gamer or new to this world and want to try out a game, be sure not to miss the top recommendations from Ilyon team members!
Tamar 
Illustrator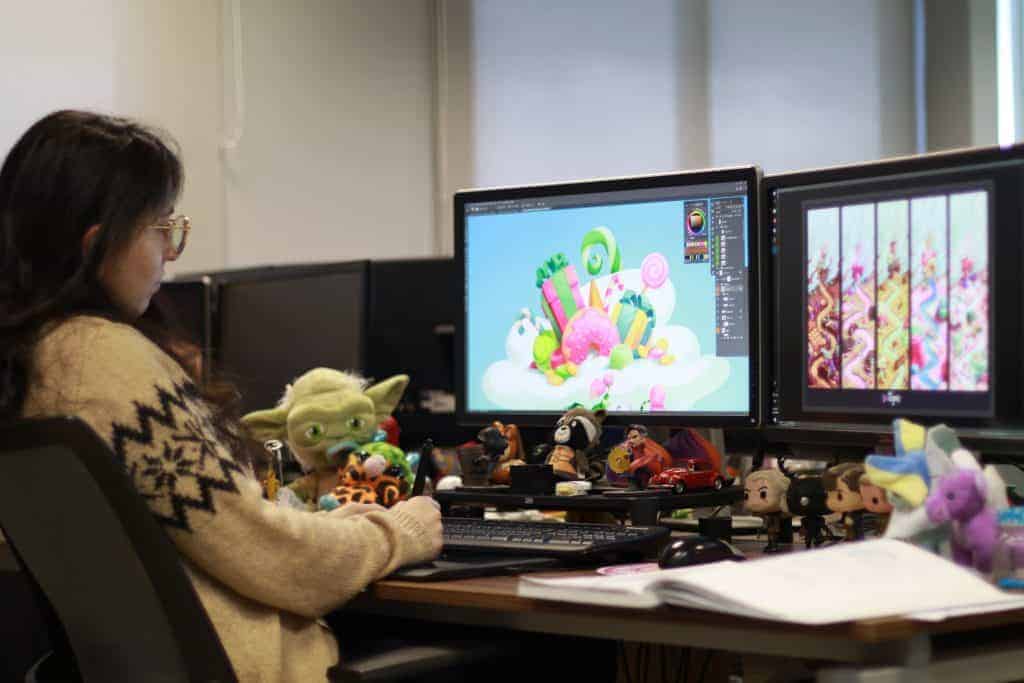 What Is Your Favorite Video Game?
Actually, there are 2 games that I particularly like, the first is Dragon Age and the other one is Ori and the Blind Forest.
What Can You Tell Me About "Dragon Age"?
Dragon Age is a role-playing video game (RPG) which takes place in a fantasy world and has a unique storyline, rules, and history. The idea is that you can make a character and shape it to your personal liking and as a result, the game world changes according to your character's actions and choices, so you have to think and plan ahead your moves.
Why Do You Like It?
I like this game because it presents something new. You can feel the deep thought that was invested in this game and the amount of research that was conducted in order to create a rich fantasy world. Also, the design of the game is very intelligent and makes you feel like a tourist who is exploring a new world. Playing this game allows you to gain a glimpse into another world.
What Can You Tell Me About "Ori and the Blind Forest"?
This is a platform-adventure video game that has managed to captivate me even though I'm not a big fan of platform games, due to the beautiful artwork and the unique gameplay. Your character is going through a journey in order to bring back life to the forest. The game is connected to the natural world.
Why Do You Like It?
I liked this game because it involves deep and creative thinking. I like fantasy and to see something special that I don't usually encounter and this game opened a door to a totally new world. It's a story that makes you feel part of it (some players even talked in forums about how this game made them very emotional). Ultimately, what captures me is a combination of a good story, original gameplay and the art which reflects it.
Stay tuned for the second part of this series in which Erez, our Art Director, and Alex, our QA Manager, will discuss their favorite games.